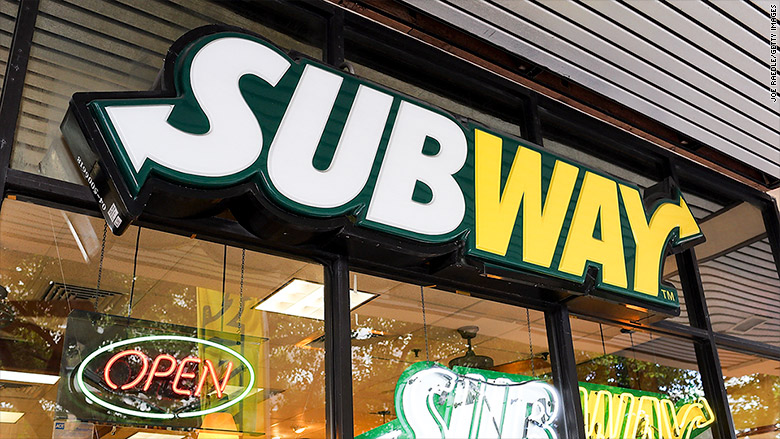 For the first time in the company's history, Subway closed more U.S. stores than it opened the year before.
The sandwich shop has long bragged that there are more Subway restaurants in the world than any other restaurant chain. But in 2016 the chain closed more stores than it opened, which meant the chain's store count dropped slightly, Subway told CNNMoney on Thursday.
The company now operates about 26,744 stores in the U.S., a decline of 359 locations. . . .
more