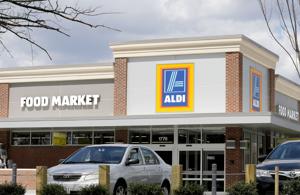 No-frills German grocery retailer Aldi is planning to establish a divisional headquarters and build a 500,000-square-foot distribution center in Dinwiddie County near one of Amazon's fulfillment centers.
Aldi has opened seven stores in the Richmond region in the past year, and has plans for at least two more. The grocery chain is known for its low-priced store brands and relatively small store footprint. Its grocery stores are about 17,000 square feet — compared with the 45,000 square feet of the typical grocery store and the more than 100,000 square feet of mega-sized supermarkets.

Aldi has 32 stores in Virginia, and plans to open up to 60 more locations across the state in the next five years.
. . .
more