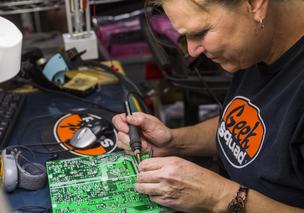 Target has added Geek Squad's tech-support services at more of its stores, expanding a partnership with Best Buy that launched last year.
Target, which first added Geek Squad agents at 20 stores in Denver in October, expanded the test to 20 stores in Kansas City, Mo., last week based on "positive feedback."
"Future partnership plans will be determined following the results of these tests." Kathee Tesija, Target's vice president of merchandising and supply chain, said during the company's fourth-quarter earnings call on Wednesday.. . .
more